TIE DYE CAPSULE I MAJOR LEISURE


We've teamed up with our friend Matt Ford at @majorleisure out in NY for a tie dye capsule for the summer. The fit we used is our Standard Fit for all three colors.

Matt was experimenting with new processes and materials. After some trials, he was able to iron out a semi consistent process and got to work.

The shirts go through an ice dyeing process where it is the art of placing ice cubes on top of fabric, then sprinkling dye powder on top of the ice, letting the melting process dictate how the dye splits and bleeds, and where it ultimately lands on the fabric. Each shirt is unique to its own due to the process and patterns vary between each shirt. We've also had our logo screen printed with an off white puff print on the back neck.

Our black shirt went through a reverse tie dye by ice bleaching the shirt and over dyeing in green. This process had to be done in two batches and the pattern and the tones will be varied.
Screen Print: Skulking's
Photography & Videography: Shane Long

SHOP THE COLLECTION HERE 

JUSTIN @justinpelletier_ 
Justin Pelletier is a Vancouver based filmmaker focused on capturing compelling stories with a contemporary, vibrant view. With a background in photography and design, Justin's style incorporates elements of high level commercial cinematography combined with the authenticity and realness of a polished documentary vibe. 
Justin is wearing the Tie Dye - Standard Fit Long Sleeve Alloy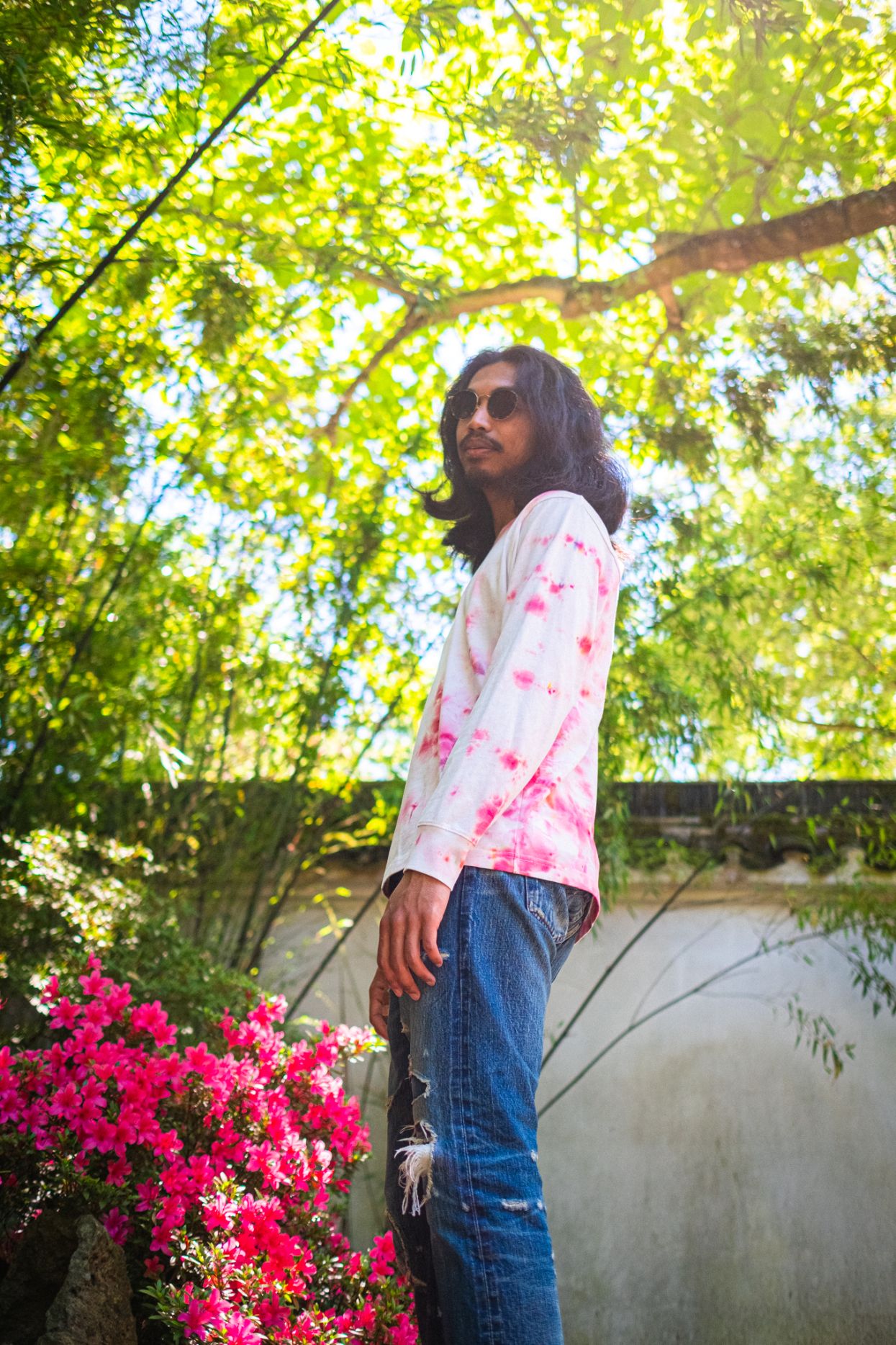 AJ @aj_oky
AJ is part of the Brotherhood dance crew. 
Founded in the basement of a church in 2011, Brotherhood exploded on the scene and has continually been recognized as one of the best dance crews in the world. Based out of Vancouver, BC. We shot AJ as he's working on his bag at Mount Pleasant Park. 
AJ is wearing the Tie Dye - Standard Fit Long Sleeve Black